Purebred Australian Labradoodle Puppies and Behavior Training
Perfect for Service, Therapy, and Companion
We have new labradoodle puppies looking for loving homes! Call us to learn more about how to become a fur-ever home for one of our precious pups! *Coat color is subject to availability. Photos below are just examples of our latest litters.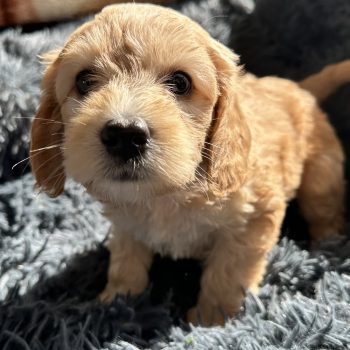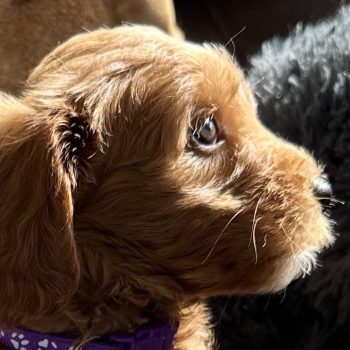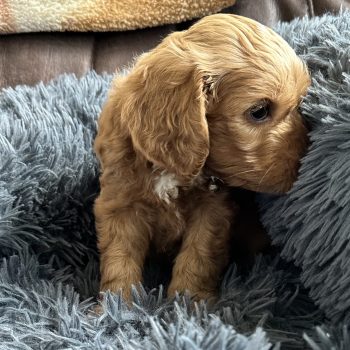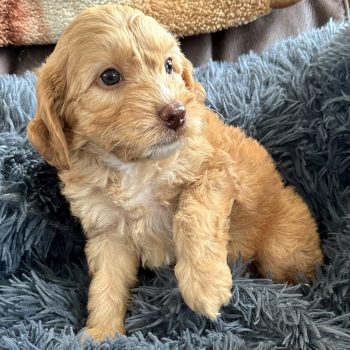 Each of our puppies is genetically tested and comes from a long line of pure bred Australian Labradoodles – all the way back to the very first breeding!
Our Australian Labradoodles are not "run of the mill." Our dogs are from a line that was developed specifically for a person who needed a service dog but was allergic to dogs, approximately 30 years ago in Australia.  The breeders there – Tegan Park & Rutland Manor – worked together with the University of Melbourne to put together a combination of breeds that would consistently produce non-shedding hypo-allergenic dogs and breed out inheritable diseases.
Our dogs hail mostly from the Tegan Park Line, with a few from the Rutland Manor.
The breeds used were Lab, Poodle, American Cocker Spaniel, English Cocker Spaniel, Curly Coat Retrievers, & Irish Water Dog.
Our breeding parents are all genetically tested and certified free of inheritable diseases.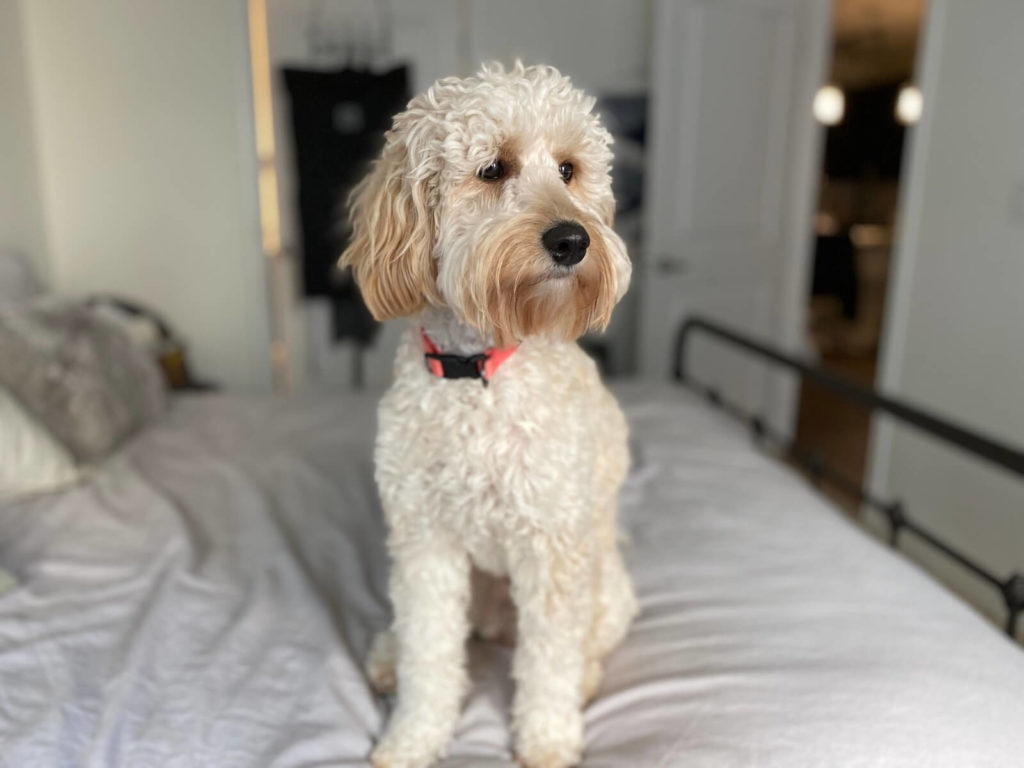 We appreciate your interest in our breed. We exist to place our fur babies in loving and kind 'fur-ever' homes!
We are NOT a puppy mill. We are family owned and care for our Australian Labradoodles as the family members they are – receiving abundant love and care. To learn more about our puppies or behavior training, please call us at 903-818-5090!
See Why People Love Labradoodles of TX
Please fill out the application form below.
When we receive your application and non-refundable, deposit of $500 USD for a puppy, we will place you on our waiting list and contact you.  Your deposit will be subtracted from the purchase price of the puppy.
We will notify you when your very own puppy has been born. The selection process is determined by the date the deposit is received.

9390 US Hwy 69, Bells, TX
© 2023 Gentlesoll Ranch, LTD. All Rights Reserved.